The Best 5 Wig Products for 2021 on Amazon Aliexpress

The Best 5 Wig Products for 2021 on Amazon Aliexpress

1 Lace front Wigs

Basic Info of Synthetic Black Lace Front Wig: 24 inches Black Long Curly Lace Front Wig (Kind Reminder: Slightly Color Difference between Different Monitors)
Curly Wigs Cap Structure: Lace Front Wig with 2 inches Deep Parting, 2 inches Lace in Hairline which Make the Hairline as Natural as Real Hair
Lace Front Curly Wigs Advantage: High Quality, Soft Hair Wig with Natural Hairline, High Density Makes the Wig Full and Avoids the Wefts Showing
Synthetic Loose Curl Wig Features: This Wavy Lace Front Wigs Could Be Heated within 320F, When Heated, Please Run Through the Hair Quick in Case of Damage the Hair
Package Included: 1x Fureya Synthetic Black Lace Front Wig + 1 pair eyelashes by Fureya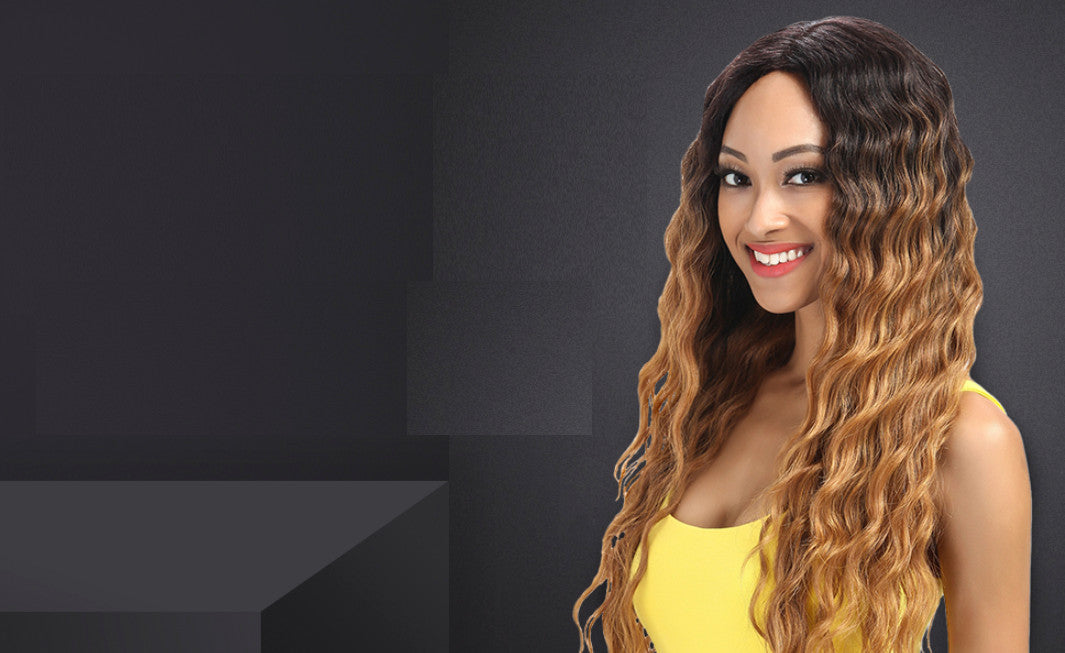 2 Real Human Hair

Material and Quality: 100% remy human hair collected from one donor, no shedding, no tangling, no smelling. It can be reused, curled, straightened, tongued & washed, but Please Do Not use Too High Temperature.
Tape for Extensons: The tape is also good as none have fallen out, double-sided tape last up to 12 weeks. It's very easy to replace the tape and no problem back in.
Fast Delivery: You can choose next day, second day, expedited, and standard delivery time, and prime delivery is available as well.

Human hair consists natural protein and when it's burning,you will see some white smoke,and then it turns into ashes.While synthetic hair will be a sticky ball after burning and will release black smoke.




3 Synthetic Wig

Hair Material: 100% High Temperature Wire Fiber (Flexible And Comfortable), Very Natural Looking &Gorgeous.
Hair Texture: Very soft and natural kinky curly looking hair texture.
Hair Color: Calm black. perfect suit with your skin.
Density & Length: 130% Density,18 inch.
Lace Color: Medium Brown
Cap Size: Average Cap Size(21-23.5Inch) with Adjustable Straps and 3 Combs.
Function: It is both natural looking and soft touch. You can wear it to parties as well as for daily use.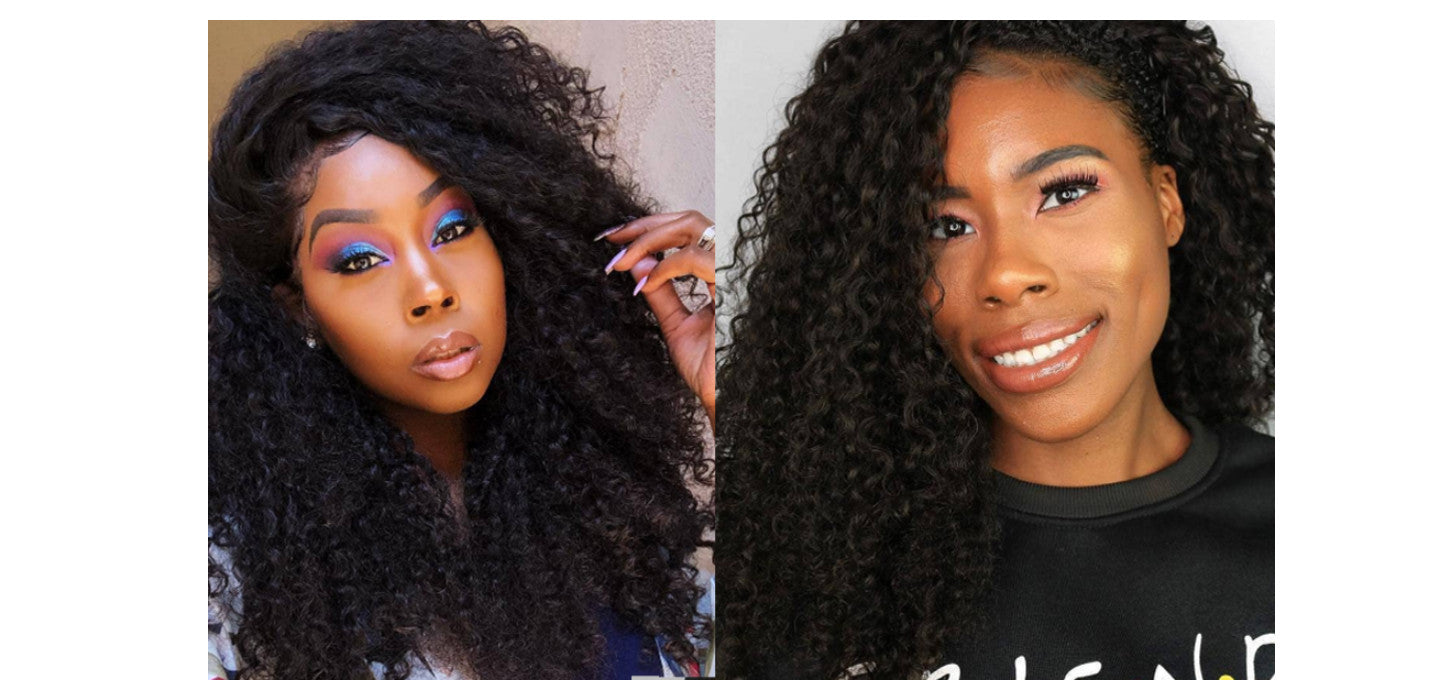 4 Hair Extensions

Material:100% Synthetic Japan High Temperature Fiber(Heat Resistance: 300℉-350℉ or 150-180℃ ) ;Length: About 12'' 14" 16" 18"(when it curl );Weight: About 3.5-4.2oz;Width: Approx 11";Colors tip :Color may vary by monitor,select the similar color based on your tail,it will look more naturally.Go a shade darker for a highlighted effect,a shade lighter for an ombre look ,colorful color for bright highlight,
How to Apply the hair extension and adjust the size:Please click 7th Picture in any product,a video include adjust size,apply the hair extension,and more other details.
Unlike yourself hair,the hair extension may get tangled without nutrition,use detangle spray, here is link http://a.co/7AzhZ8Q or get a spray bottle and put some conditioner in it, then fill it up with water.if no conditioner,just spray some water,It will make the hair extensions not very dry and prevent getting tangled in some extent.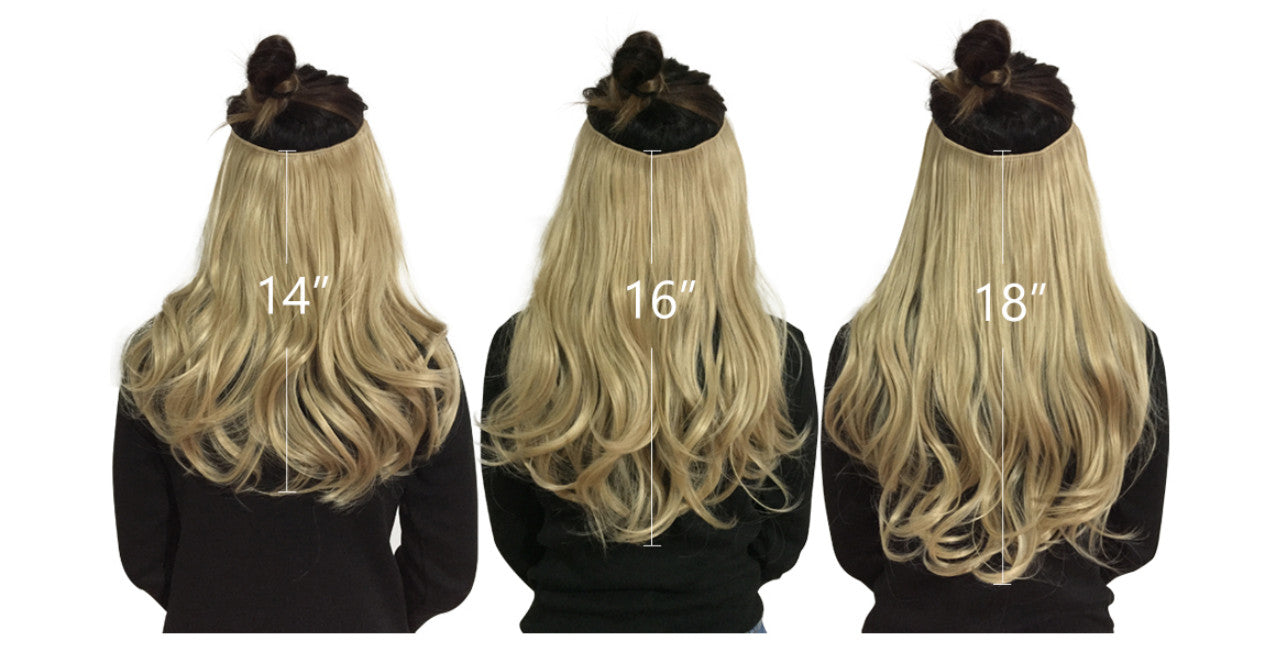 5 Cosplay Hair

Unique Color The green color of long wavy ponytail extension is unique and beautiful. This green color ponytail can make you stand out at Cosplay or masquerade parties. If you can't dye your hair with this color, then this drastring ponytail will help you to achieve it.
Air Permeability Net & Heat Resistant MaterialsThis long curly wave drawstring ponytail extension was made of high quality imports synthetic hair, so it is very soft. It's like real human hair in the sun. Breathable inner net design, make you more comfortable.
Easy to WearThe green drawstring ponytail extension is fixed by two clips and a pull cord. It is very easy to wear, only four simple steps can complete a beautiful natural wavy hairstyle.1.Tie your own hair.2.Clip into hair.3.Tighten drastrings.4.Fix the ponytail